"Unconventional and Spirit Filled"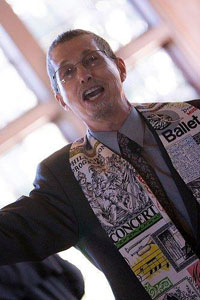 Photo by: Rick Mandia
Gordon Dragt describes his celebrated style of intentional leadership as a doorman, a schmoozer, and a producer.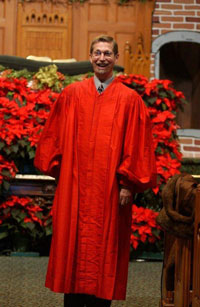 Photo by: Dave Cross
This exciting leadership was developed out of a solid academic background and an expansive diversity of ministry experiences in a wide variety of locations. Gordon has an AB from Hope College, BD from Western Theological Seminary, and ThM from Princeton Theological Seminary.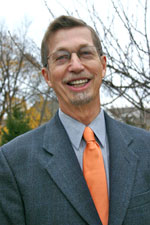 Photo by: Laura Billingham
He was for twenty years a member of the adjunct faculty of the Center for the Arts, Religion, and Education (C.A.R.E.) in the field of worship and the arts, sponsored by the Graduate Theological Union in Berkeley, CA.; is a Fellow in the Society for Arts, Religion, and Contemporary Culture (ARC), served on ARC's Board of Directors; was honored as Arts Minister of the Year by C.A.R.E.; has forty years of experience transforming declining town, suburban, and city churches into thriving arts-friendly, multicultural and multiracial congregations; and has numerous other awards, honors, and certifications. Gordon has served on the Board of Trustees of New Brunswick Theological Seminary (N.B.T.S.) in New Brunswick, NJ, was a founding member of N.B.T.S.' Anti-Racism Transformation Team (A.R.T.T.), and served on ARTT's Leadership Team, and participated on the seminary's Visiting Artist Committee. Gordon is Emeritus Senior Minister of the Collegiate Churches of NYC, where he served for twenty years as Senior Minister of Middle Collegiate Church, during which time it was transformed from a near death church into a dynamic, vibrant and diverse regional ministry.